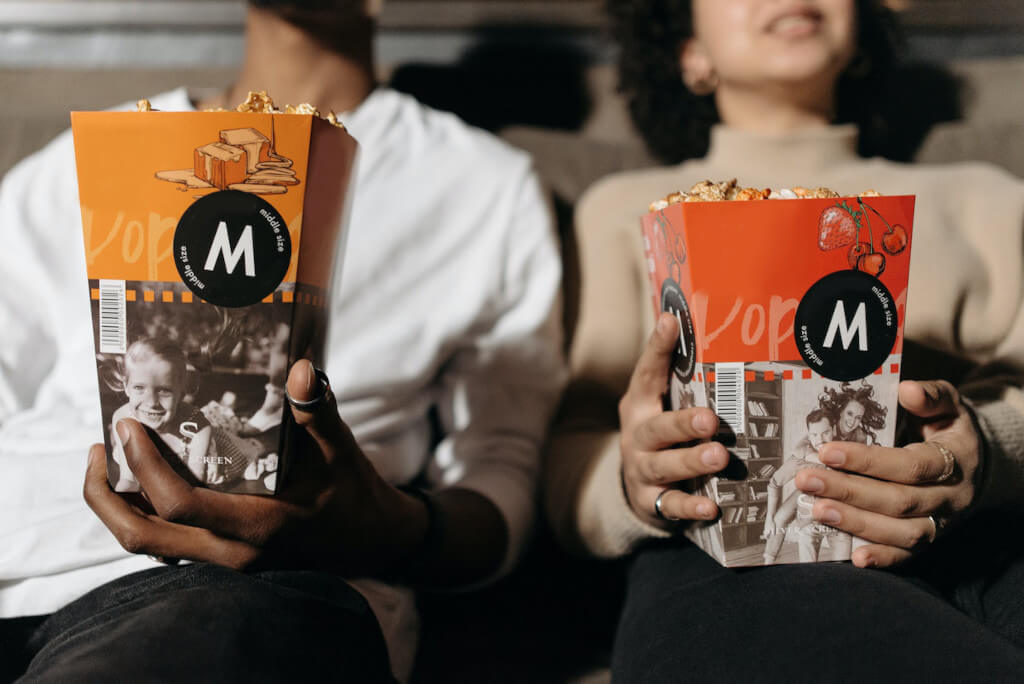 A home theater is a glamorous addition that can be added to any large home that has extra space available. It provides great opportunities for entertaining guests at home, or it can simply be used for watching your favorite movies in the peace of your own space.
Making your home theater isn't nearly as difficult, high-tech, or pricey as it might sound; however, if you want to, you can spend thousands of rands doing it. Having said that, you must get the design and the technicalities right, particularly making sure that the noise from the surround sound that it emits does not disrupt the rest of the house.
Do You Prefer to Have a Dedicated Home Theater Space or a Multi-purpose Room?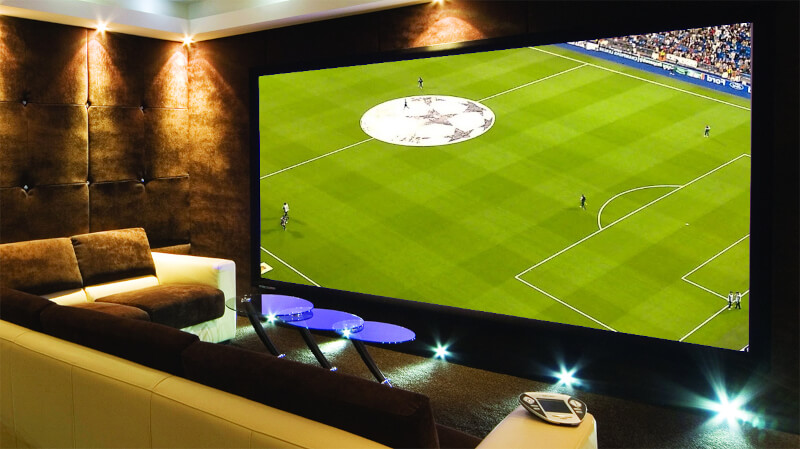 When designing a home theater, the first thing you need to think about is how many people will be using the space at once. Will it just be your immediate family, or are you having friends and neighbors over to watch the newest movies with you? Your response to this inquiry will determine the number of seats available, and consequently the amount of space required to accommodate them.
A consultant for the luxury home theatre market at Pulse, says that among the most crucial questions to ask yourself is if it will genuinely be a dedicated home theatre or a multi-purpose space that can be converted from a lovely living environment into a private theater.   "The two differ significantly from one another, and even though both are capable of delivering an experience that is truly immersive, a multi-purpose space will always involve some degree of compromise."
Simultaneously, you need to think about the layout of the cinema space, taking into consideration aspects such as the size of the screen, the viewing angles, the method of projection, the coziness of the seats, the layout of the speakers, storage for the hardware, and acoustic performance.
A Projector Is A Next Step
With a projector, you can enjoy a night at the cinema in the convenience of your own home by simply pulling up an armchair, clearing a wall, and watching a movie on your computer. Your specialist projection needs can be met with this portable projector that projects in full high definition. You can watch movies and display them in full HD, which ensures that the visuals are of the highest possible quality.
Instructions For Utilizing Your Personal Computer Projector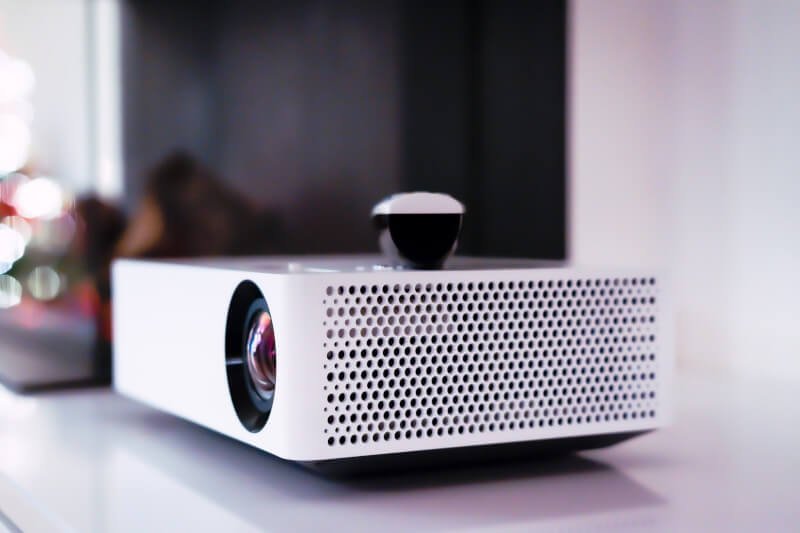 Do you need some suggestions regarding how you can make use of your brand-new projection system once it has been delivered to you? Here are some ideas for you to consider: Saturday night at the movies has never been more exciting! Additionally, we do not doubt that teaching young children at home will become a great deal more exciting.
A Unique Experience for Date Night
You haven't gone out on a date since the beginning of the lockdown, and you need to come up with something original, thoughtful, and intimate to do. Then, place an order for your go-to takeout to be delivered, crack open that bottle of wine you've been hoarding for a special occasion, and put a romantic comedy on the so-called "theatre screen" in your living room. Any movie with a romantic storyline will do! Alternatively, you could project images of stars onto the ceiling and walls of your room to create the desired atmosphere while keeping the warmth inside!
Spend the Day With Your Children Watching Movies Nonstop
Have the kids got nothing to do? Why not enjoy a great time by having some friends help you construct a cozy pillow and blanket fort to hang out in? Then why not gather up a large quantity of the snacks and beverages that you and your children enjoy the most, make yourselves comfortable, and spend some quality time with your kids watching some of your favorite animated films that are appropriate for the whole family? To make sure you have the best possible experience during your movie night, don't forget to turn on the surround sound!
Enhance Your Video Gameplay Experience
It is no longer common practice to play video games on a standard desktop computer monitor. Playing your favorite video games on a projection screen mounted on the wall of your lounge or bedroom can elevate the overall gaming experience. It features high-definition action, larger effects, and even larger screening, all of which are sure to give you the impression that you are playing the video game in its entirety.
Working Out Seating Positions VS Display Size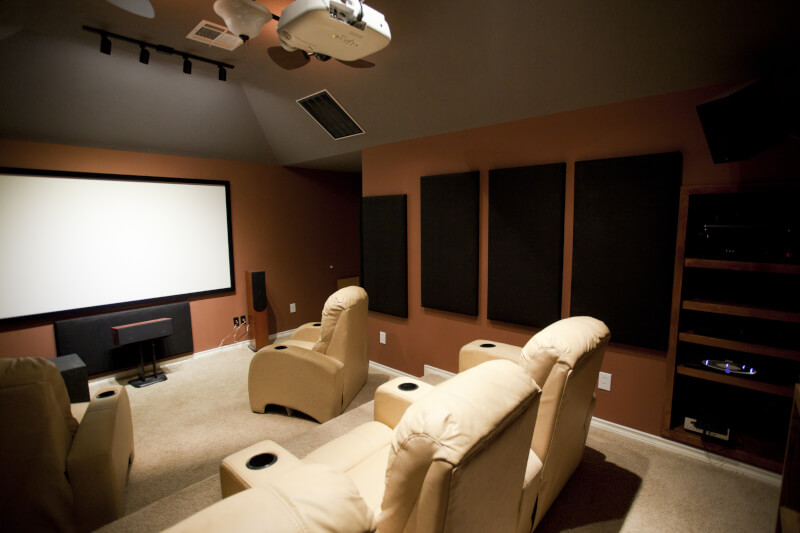 To determine your viewing angle, begin by drawing 2 lines from the approximate sitting position to the corners of the projected screen size. This angle, which should preferably be no less than 33-35 degrees to a maximum of 40 degrees (any bigger and you will be way too close to the screen; any smaller and it will feel like a TV-watching experience than a home theatre).
Who is to say that watching a movie in a theater is the only way to get the most out of the experience? You don't have to do that anymore! With your projector, you can watch your favorite blockbusters in the convenience of your own home while still getting the full-fledged cinematic experience. All you need to do is curl up on your couch or build a fort out of blankets.
Revisit Your Favorite Memories
Take a stroll down Memory Lane by watching your digital library of family photos in the form of a personalized slide show during one of your evenings off. Invest some time in sorting through all of your photos and putting together a presentation that will hopefully elicit some feelings of melancholy in your audience members. Reminiscing about the good times and memories that you shared with your "housemates" before the lockdown is the ideal way to pass the time and make the most of your time together during the lockdown. But there's no need to be concerned because we'll soon be back to creating new memories for you to store away for the next slide show.
Raise Your Child's Education at Home to an entirely Different Level
Are you having trouble maintaining the children's interest and maintaining their focus while you home-school them during the lockdown? You can view your classes, creative ideas, intriguing videos that are also educational, and much more by using a projector, which is an amazing method. This is an excellent tool to have available for use in your homeschooling endeavors.