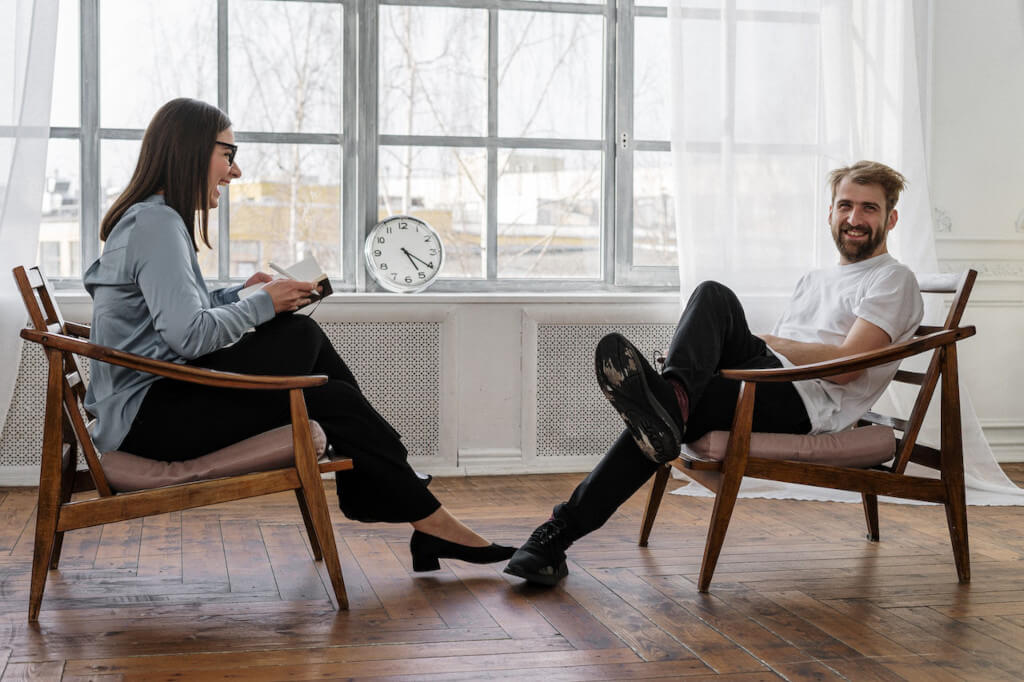 Dreaming of becoming a certified life coach? Unsure where to kick off your transformative path? Enter the world of NLP and Life Coaching with our foundation course and start the first module of your internationally accredited life coach certificate for just R99.
Experience firsthand the power of coaching, an immensely sought-after skill globally. The School of Life Success has already certified over 10,000 coaches across 19 countries, serving 100 top companies. Immerse yourself in self-mastery and unlock the neuroscience secrets that promise to revolutionize your life. Join us and step into a brighter future!
Unlock the Blueprint to Transform Lives!
Have you ever imagined helping individuals achieve their dreams, break through limiting beliefs, and conquer their goals? You've stumbled upon the golden opportunity to turn this vision into reality. Presenting the Science Of Success & Excellence Course – your stepping stone to becoming a transformational life coach.
About This Course
Masterfully Curated Content
This course is no ordinary experience. Every module and lecture has been carefully crafted by a master coach, resulting in 34 prerecorded video lectures. Each lecture provides actionable insights, ensuring you gain the expertise and skills necessary to excel as a life coach.
Flexibility at Its Best
Your time is valuable, and we respect that. With over 6 hours of impactful content, you have the autonomy to progress through the course at your convenience. Whether you want to binge through the content or space it out over a few weeks, the choice is yours.
A Legacy of Transformation
What's the hallmark of a great course? Its success stories. We're proud to highlight that this course has transformed over 35,000 lives. Every statistic in that number is a testament to someone achieving their dreams, breaking barriers, or starting a new chapter. By enrolling, you're not just joining a course; you're becoming a part of a transformative legacy.
---
Why This Course Stands Out
In today's bustling market of self-improvement courses, finding the one that truly delivers on its promise can be daunting. Yet, this foundation for NLP and Life Coaching is a game-changer. With over 35,000 success stories, this course isn't just about getting a certificate; it's about genuine transformation. Here's what sets it apart:
Lay the Perfect Groundwork for Success
While many courses offer insights, this one crafts a blueprint for transformation. It's the first module of an internationally accredited Life Coach Certificate Course. What does that mean for you? It means you're starting on a path with recognized value and exceptional teaching.
Unlock the Power of Your Mind
The course doesn't just teach; it empowers. Understand the intricacies of how our minds function. With the teachings of NLP (Neuro Linguistic Programming) integrated, you're not only learning – you're rewiring your thought processes. The potential? An uplifted life quality by 30%.
From Personal Growth to Professional Excellence
Every lesson is structured not just for personal growth but also for professional prowess. It's more than just insights; it's actionable knowledge that can springboard you into a fruitful life coaching career.
Bridging the Gap to Your Aspirations
We all have dreams. This course narrows the distance between where you stand today and where you envision yourself. It equips you with tools, techniques, and actionable strategies to make your aspirations a reality.
Comprehensive content with 29 video lectures covering over 5 hours.
A downloadable course manual to guide you every step of the way.
Jumpstart your coaching career with Module 1 of the life coach certification course.
Earn 10 SOL CPD points towards your certification.
---
Are You the Right Fit?
You're here for a reason. Maybe you:
Radiate passion for guiding others to their peak potential.
Overcame personal challenges and feel the urge to assist others on a similar path.
Are you a professional in the psychological field aiming for rapid results with your clients?
Whatever your motivation, this course aligns perfectly with your aspirations.
---
Your Decision, Your Impact
Two paths stand before you:
Overlook this opportunity and remain in your current state.
Take a bold step towards your dream of changing lives as a life coach.
We aim to aid your decision. Try out the first module for a mere R99. Feel the transformation, gauge the quality, and decide your next move. This initial experience will offer insights and, without a doubt, instill a positive change in you.
---
How You Will Personally Benefit From This Course
Often, NLP (Neuro-Linguistic Programming) is dubbed the 'User Manual For Your Mind & Life'. Dive into the essence of NLP to understand the workings of your mind, control your emotional responses, and execute actions that lead seamlessly to your desired outcomes. The NLP framework you'll grasp is the same one utilized by the world's high achievers to manifest instant and enduring results.
Section
Key Takeaways
Number of Lectures
Understanding the Mindset that will set you for Life
– Empowerment: Strengthen your mental resilience.
– Longevity: Foster a growth-centric mindset for sustained motivation.
4 Video Lectures
Introduction to NLP & Life Coaching
– Enhanced Techniques: Upgrade your coaching tactics with NLP.
– Broadened Scope: Offer a comprehensive approach to meet client needs.
4 Video Lectures
NLP Maps of the World – The NLP Communication Model
– In-depth Insight: Tailor techniques to client perceptions.
– Enhanced Communication: Engage clearly with varied clientele.
10 Video Lectures
NLP Presuppositions
– Foundational Knowledge: Understand core NLP beliefs.
– Effective Interventions: Help clients reshape limiting beliefs.
13 Video Lectures
The 5 Principles of Success
– Blueprint to Triumph: Guide clients to achieve their goals.
– Reputational Boost: Enhance your coaching credibility.
1 Video Lecture
5 Behavioral Frames of Success
– Strategic Visioning: Foster goal-centric behaviors in clients.
– Enhanced Adaptability: Aid clients in adjusting to changes.
2 Video Lectures
In addition to this course breakdown, you will be receiving:
✅ The Science Of Success that delves into the core of human achievement.
✅ Over 5 hours of enriching video lectures to guide and mold you.
✅ A downloadable course manual for thorough understanding.
✅ 10 SOL CPD points propelling you towards your certification.
By the end of this course, you'll be equipped with the strategies and insights you need to empower others and bring about transformative change in their lives
What Accreditation Will You Receive?
---
When you think about enhancing your coaching credentials, international recognition stands out as a remarkable edge. Let's break down how this course propels you into that esteemed league:
ICR Internationally Accredited Certificate Course
With the successful culmination of this course, you'll earn 10 SOL CPD points, a significant stride towards your internationally accredited life coach certificate. It's more than just a certificate; it's a symbol of your commitment, expertise, and dedication.
School of Life Accreditation
School of Life isn't just another institution; it holds a revered position being accredited and approved by the International Coach Register (ICR). Finish this online life coach certification course, and you're not only receiving a certificate. You're unlocking the door to coaching opportunities worldwide, backed by an institution known for its global standards.
Global Mark of Excellence
The ICR Coach Register isn't merely a list. It stands as the global hallmark for ICR coach practitioners who have demonstrated excellence in their training and practice. By being associated with the ICR, you signal to the world your commitment to top-notch coaching standards.
Distinguished Coaches
The ICR family spans globally, from local arenas to international platforms. Being an ICR Coach practitioner means joining a diverse network of professionals renowned for their unique specializations across various sectors.
International Accreditation
ICR Coach Register's reputation is bolstered by multiple international accreditations, including the likes of ISO 9001 and QAP IMI. Once you complete this course, you're already on the path. Just finish a few more modules, and you'll stand tall as an internationally accredited life coach.
---
Special Offer!
For a limited period, we've slashed our prices. From R979, this transformative course is available to you for just R99!
Experience the transformative power of neuroscience. Revolutionize not just your life, but countless others.
---
Risk-Free Investment
We're rooted in our confidence about the transformative impact of this course. If you don't witness a positive shift in yourself, reach out to us. We guarantee a 100% money-back promise, and the course remains yours to keep.
---
Take that pivotal step towards a fulfilling career. Harness the power of NLP and life Coaching and witness a domino effect of success stories, starting with yours.
What Our Graduates Are Saying
---
1. Isobel Grobler
The transformative power of this course isn't just in its content but in its ability to catalyze profound introspection. With the insights I've gained, I've unearthed a deeper understanding of my motivations and aspirations. As I transition into my coaching practice, I'm equipped not just with the techniques, but also with the vital skill of empathetic listening. The sessions were thorough, enlightening, and enriched by the adept guidance of our exceptional facilitator.
2. Mirrelle Henry
It's rare to find a course that delivers on both depth and breadth. This course, however, was an exhilarating exception. Each module was thoughtfully curated and presented in a manner that made complex concepts accessible. Simply put, it's outstanding. A hearty thumbs up!
3. Sandile Dube
Having delved into numerous personal development programs in the past, I can confidently state that this one truly stands out. It's more than just knowledge; it's an awakening. A call to introspection, evolution, and empowerment. For those seeking to create positive ripples in their lives and the lives of others, this course is an invaluable resource. Kudos to the team for curating such an exceptional learning experience!
4. Akshay Mehta
Transitioning into the realm of life coaching, this course has been the perfect stepping stone. It blends rigorous academic knowledge with actionable strategies, preparing us to be catalysts of change. The international accreditation is just the icing on the cake, opening doors to global opportunities.
5. Clara Rodrigues
Every session of this course was a revelation. As I move forward with my coaching practice, I do so with a toolkit brimming with techniques, insights, and a renewed sense of purpose. The course has not only prepared me to be a life coach but has reshaped my perspective on personal growth.
6. Mohammed Al-Farsi
The brilliance of this course lies in its holistic approach. It doesn't just teach – it transforms. With each module, I felt more equipped, more enlightened, and more inspired to make a meaningful impact. As I begin my practice, I'm grateful for the foundation this course has provided.
---
With personal development and coaching, finding the right course can be a challenge. Yet, as you stand at the precipice of a life-altering decision, know that you are closer than ever to a brighter future. If you're searching for an accredited life coaching course online in South Africa, you've found a gem right here. This foundation of the NLP & Life Coaching course is meticulously crafted to meet global standards while keeping the unique dynamics and nuances of our beloved South Africa in mind.
The digital age offers a plethora of courses. However, not all are created equal. Our program stands out not just in content but also in its recognition. As an accredited life coaching course in South Africa, it ensures that your efforts are rewarded with an internationally recognised certification, paving the way for opportunities both at home and abroad.
Lastly, while many might be drawn towards the best free life coach certification, it's crucial to understand the value of investment. By choosing a course with a proven track record, robust curriculum, and international accreditation, you're not just investing in a certification, but in a future filled with potential, purpose, and promise.
South Africa is teeming with individuals hungry for change, growth, and transformation. Be the beacon that guides them towards their best selves. Begin with this foundation course, and set forth on a path to becoming an influential life coach. The time is now. Your future clients, and indeed, your future self, await.